Bronze
Bronze is one of the most robust  and beautiful sculpture materials. It is also one of the 'greenest' materials  used, as bronze is continually being recycled. As well as being used for casting, bronze sheet can be used for fabrication. Bronze can be patinated by being heated and treated with chemicals and a variety of subtle colours can be achieved.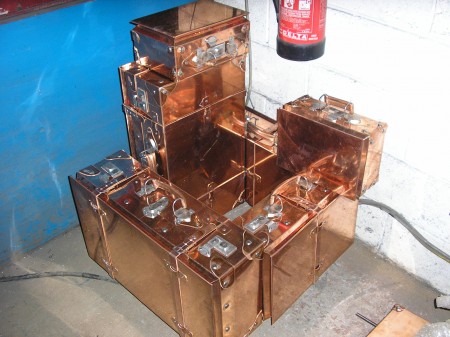 Sheet bronze suitcases pror to patination,  fabricated by Apollo Fabrications ltd.  Commissioned by Barrat Homes for their'Bluebrick' housing development in Wolverhampton. Installed 2010. 
Installed after patination/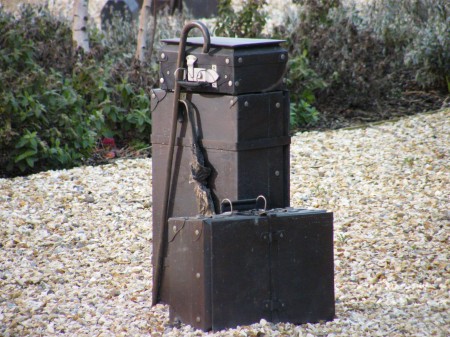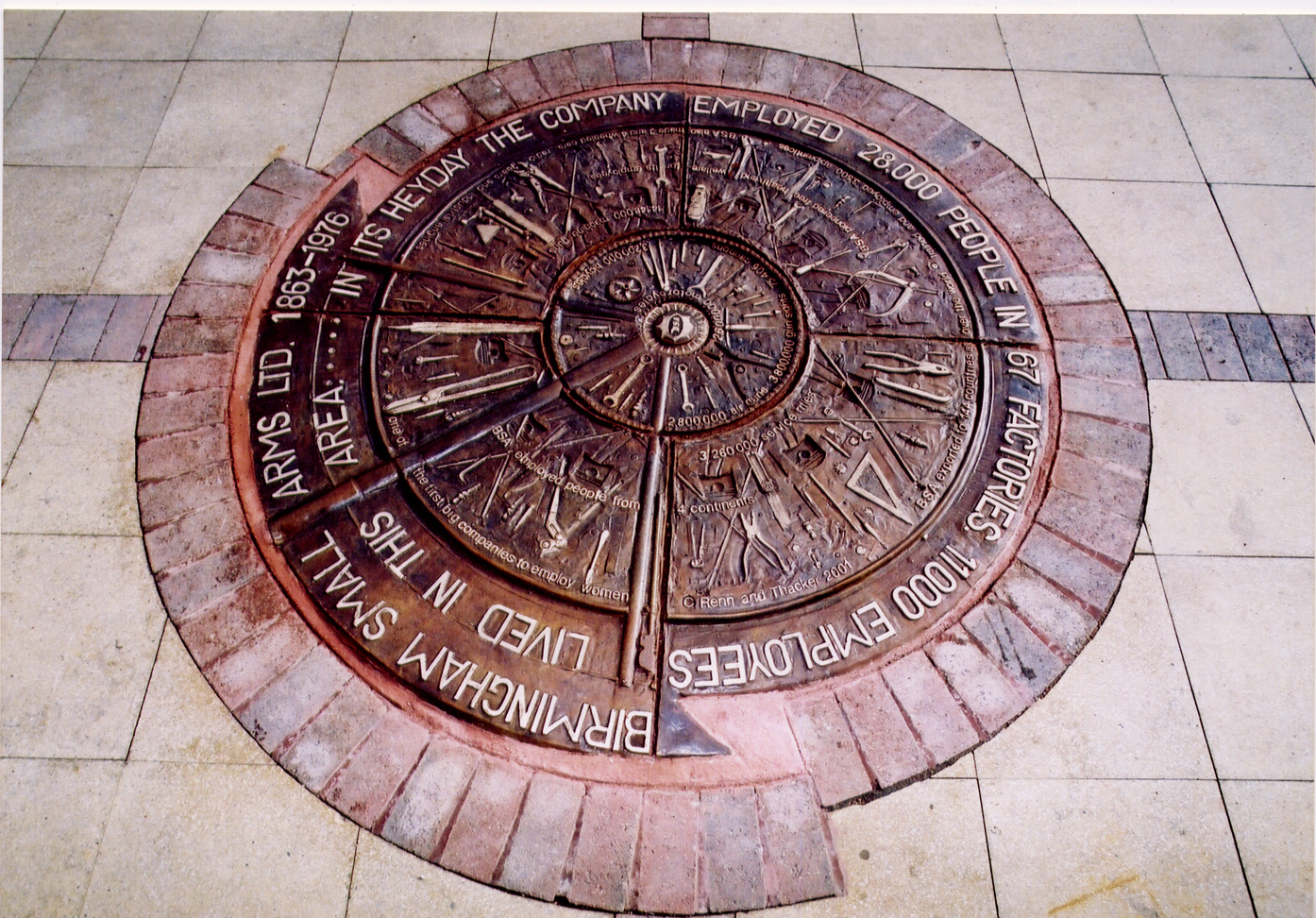 'Gold Star' is an example of cast bronze, which was commissioned by Morrisons Supermarkets for a site in Small Heath,  Birmingham. The site had originally been occupied by Birmingham Small Arms or BSA as they were more commonly known. The 1m diameter pavement insert is based upon the form, of the front wheel of  the legendary Gold Star motorcycle and lists the company's achievements. 
Concept/design: Mark Renn 
Clay master: Mark Renn 
Bronze casting: Castek 
Budget: £10,000 (2001)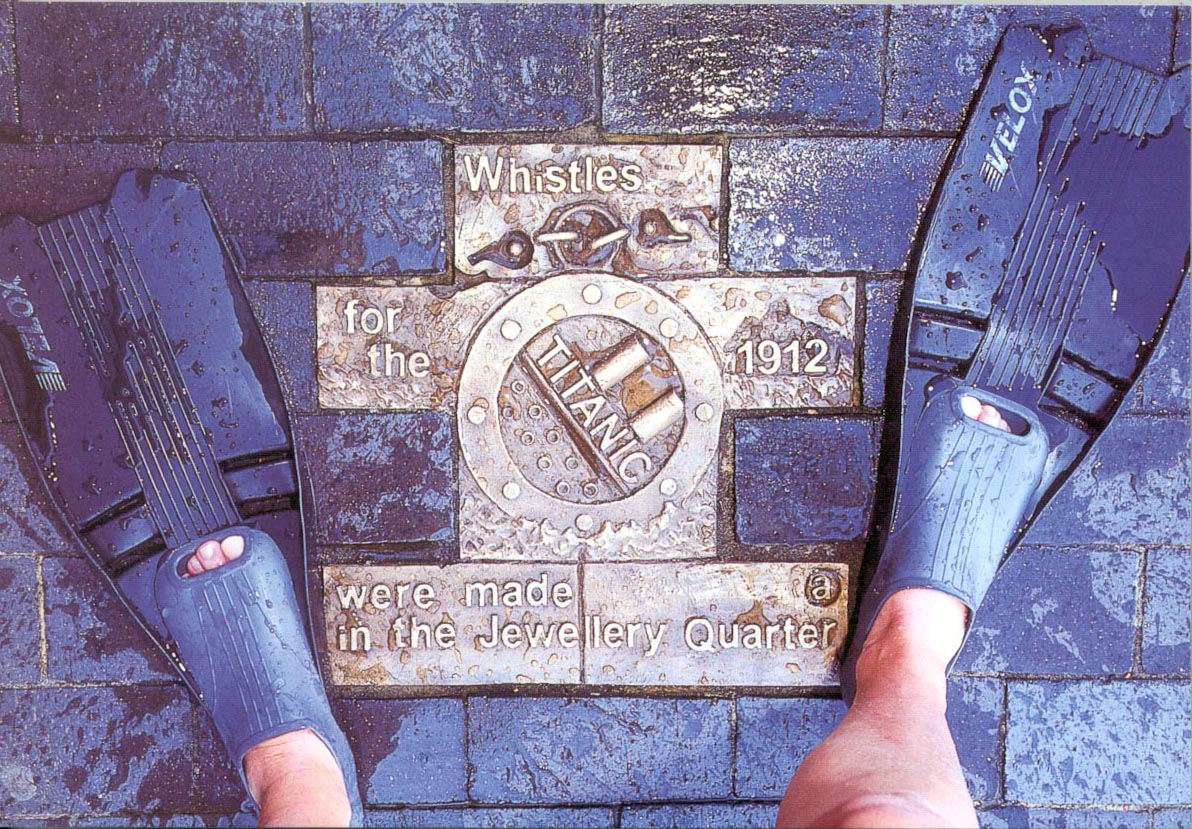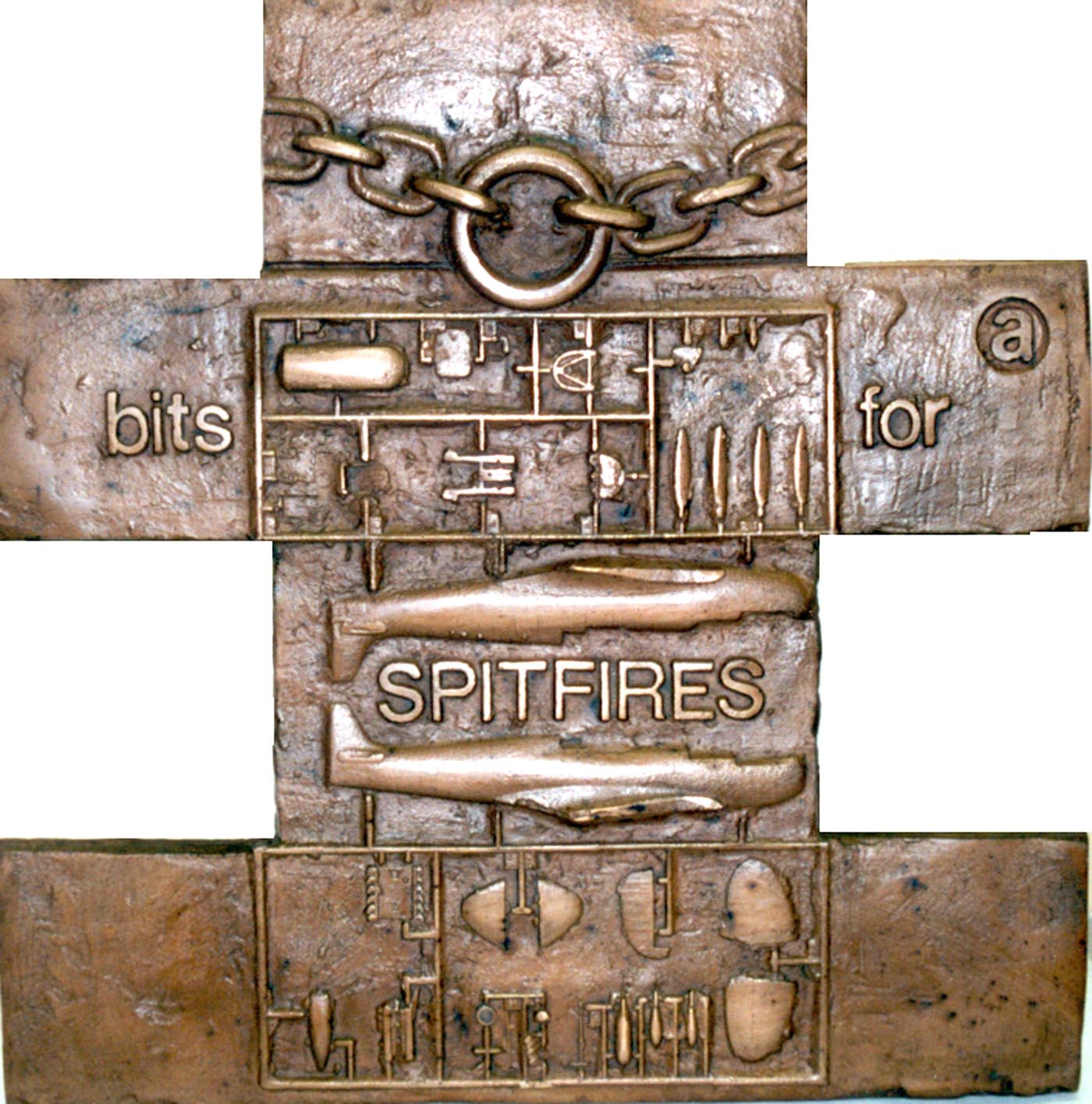 ' 
The Charm Bracelet' is a trail of 16 pavement inserts in Birmingham's Jewellery Quarter, which was installed in 2001. Each of the plaqueas commemorates a historical fact about the quarter. 
The one shown above remembers that instruments for spitfire aeroplanes were manufactured by the area's craftsmen in World War 2. 
Concept/design: Mark Renn 
Clay masters: Mark Renn 
Bronze casting: Castek 
Budget: £18,000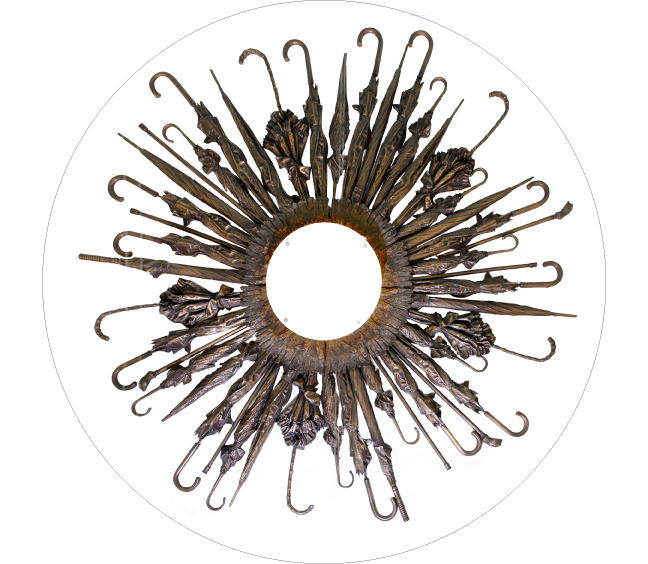 'Lost Property Sun' 
These cast bronze umbrellas were commissioned by Centro Passenger Transport Authority for the new link station at Snowhill, Birmingham. The design was inspired by the artist's grandfather's clock. 
Concept/design:m Mark Renn 
Resining of umbrellas: Mick Thacker 
Bronze casting: Red Temple Foundry 
Fabrication: Apollo Fasbrications Ltd. 
Argon lighting: City Neon Ltd. 
Budget: £30,000