Ones That Got Away…..
There are occassions when, for whatever reason, a good design doesn't get through.        
Here are a few of Mark Renn's ideas for projects that didn't get realized.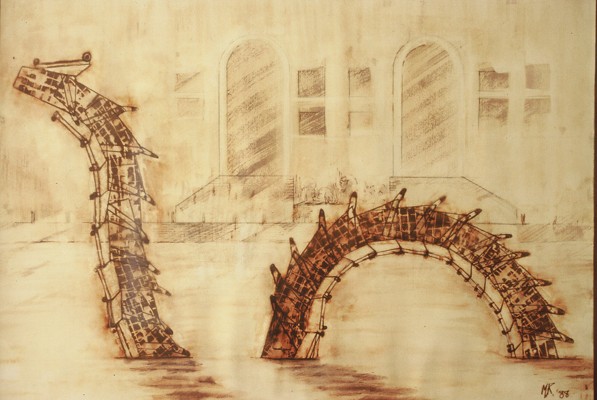 This design for a sea monster made of shopping trolleys dates from the 1980s. It was never realized but the drawing was purchased by Birmingham City Museum & Art Gallery.
Mark Renn's original montage design for a traffic roundabout site in Stoke on Trent.  Two fragments of broken pottery allude subtly to the disastrous decline of the potteries in the area, whilst forming an optimistic symbol of the future renaissance of Stoke on Trent.      
'Dragonfly' 2008        
Pete Whitehouse's computer rendering of Mark Renn's design for a landmark sculpture for Newcastle, County Down. The artwork references the first ever powered flight in Ireland, which took place at the beach at Newcastle, along with celebrasting the area's flora & fauna.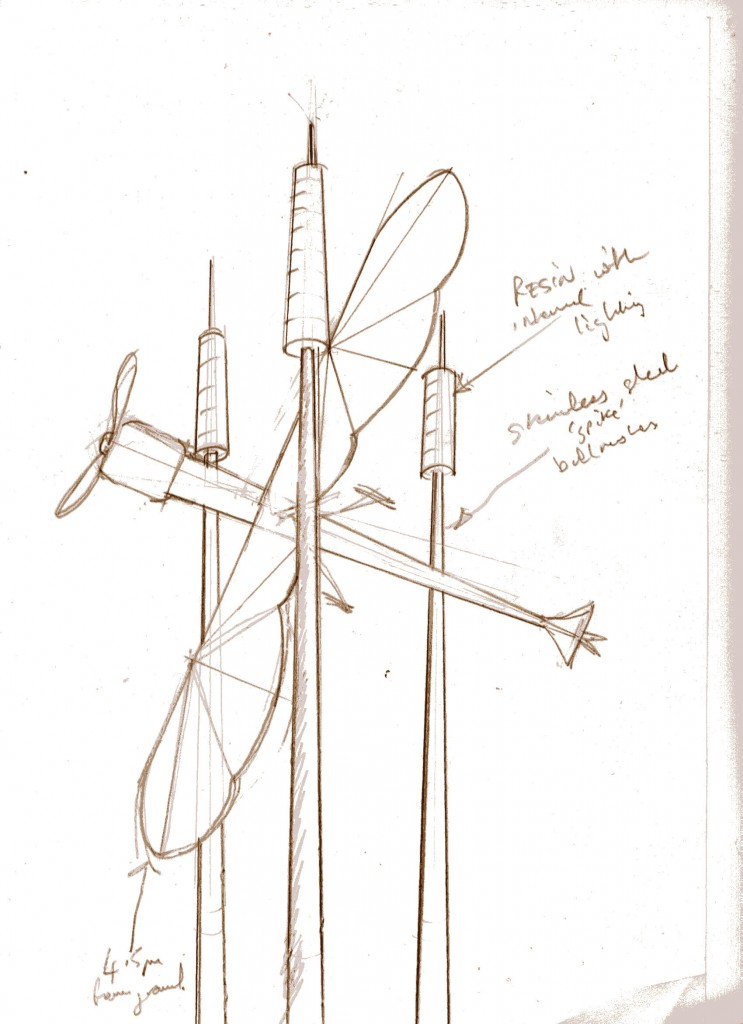 Mark Renn's original sketch for the sculpture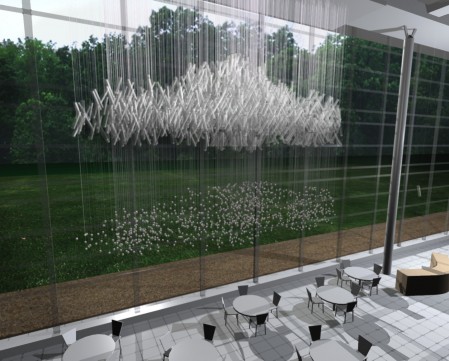 "Clever Cloud" 2007        
Mark Renn's design for a suspended artwork for a water treatment centre in Hanningfield, Essex.        
The cloud of test tubes had LED lights concealed within it. The LEDs were intended to be linked to an anenometer on the roof of the building. When the wind got up the LEDs would flash like lightning within the cloud.
This proposal for a temporary work entitled 'The Plinth' for a site in Liverpooldidn't make it either…..