The Early Years
Mark Renn's progress from Fine Art Graduate to public artist took a number of years to come to fruition. His first commission was 3 gable end murals in Handsworth in 1978. Local people took the 'Handsworth Triptych' to their hearts and retouched the artwork when it began to deteriorate. The murals were finally replaced after a lifespan of 27 years, not bad for emulsion paint onto pebble-dash…..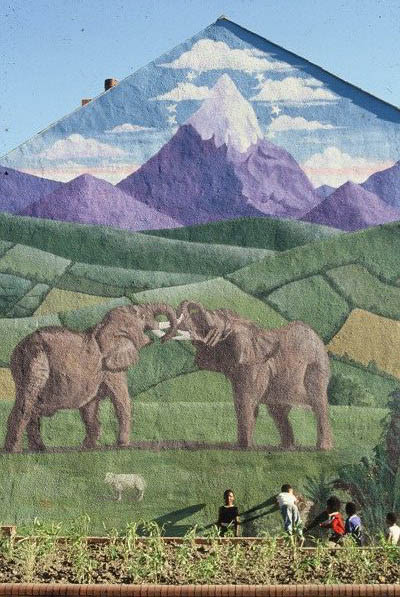 The intervening years saw mark exhibiting regularly in galleries, although he chose to create drawings and paintings using transient media, such as ink & bleach onto paper or plaster.
"I cant bear the thought of  my work outliving me…" Mark once said, taking on board art critic Herbert Furst's statement that " One lifetime is enough for any work of art……"
This rare surviving example is titled "Myisogyny reinvents the Three Graces" and features a caricature self portrait of the artist.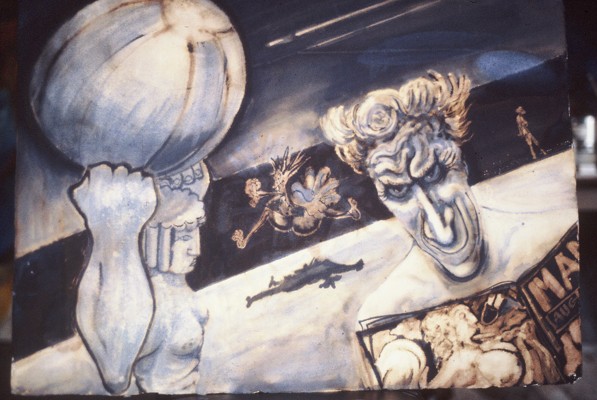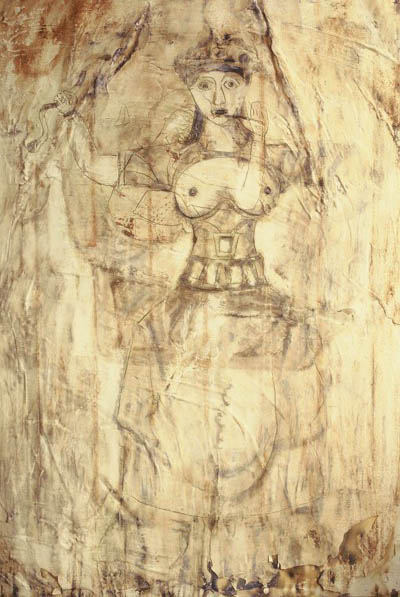 Whilst this minoan-inspired drawing  "Wave", onto plaster soaked paper, dates from the same period, the late 1980s.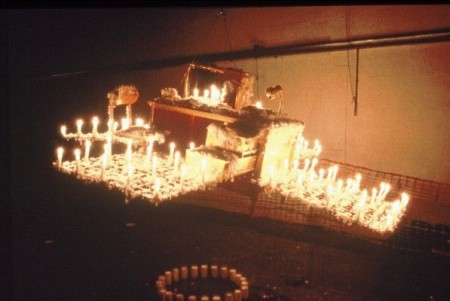 '
Icarus Ltd. was a time-based installation in an empty industrial unit in Telford in 1999. The work told the story of a company, which borrowed too much and crashed during the recession. The winged office desk was illuminated by 200 candles and covered in feathers. At the end of the one-night exhibition, Renn cut the rope suspending the sculpture, which plummeted onto a sand and water model of the medditteranean sea, laid as if for a dinner party. upon impact, the wings flapped, extinguishing all but one candle in a cloud of feathers.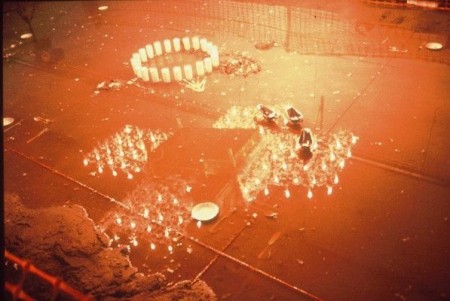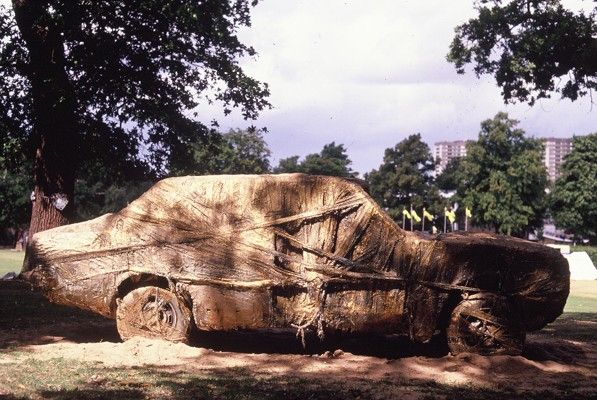 Car Mummy' was a temporary work exhibited in Cannon Hill Park, Birmingham.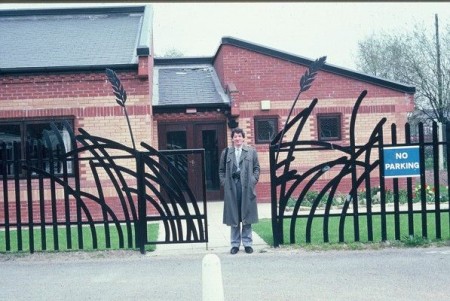 Mark Renn's striking design for a fence and gates in Sedgley.