Water works
Siting artworks in water can be problematic from a maintenance point of view but aesthetically very rewarding. The addition of a lighting system transforms a sculpture at night into something magical.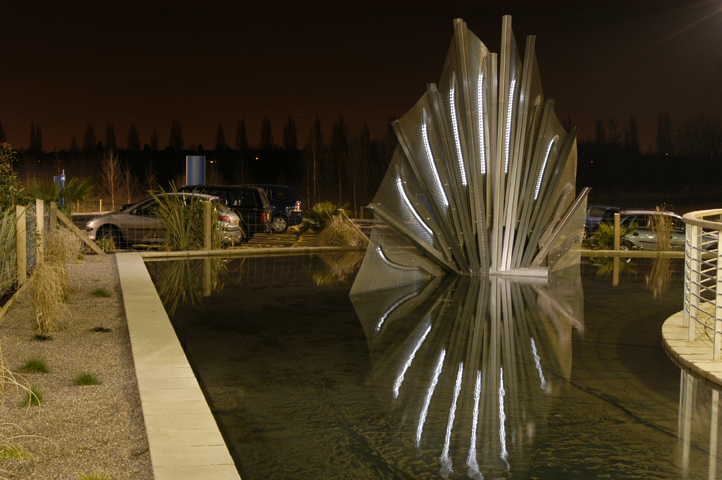 'Night Swimmer' (2004) combines the form of a swimmer's arm in motion with the image of a carboniferous fern. Sited by a new leisure centre swimming pool in Wolverhampton, the design was a response to the fact that the location had previously been a coalmine. At night, a sequencing LED lighting system causes the arm to appear to swim.
Concept/design: Mark Renn
Maquette: Mick Thacker
Fabrication: Form Fabrications Ltd.
Materials: Stainless steel, LED lighting system.
Budget: £35,000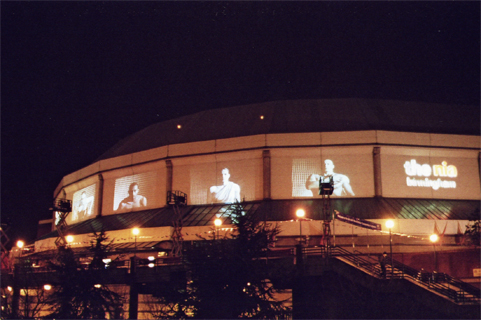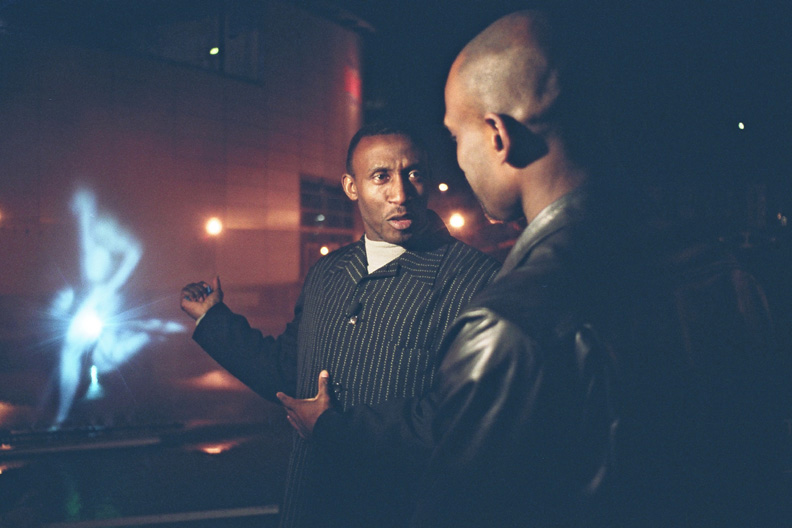 'Shadow Games' (2003) was commissioned by Birmingham City Council to celebrate the World Indoor Athletics Championships, which were held at the National Indoor Arena in Birmingham.
The artwork was in the form of a series of movie projections onto the National Indoor Arena building and onto a water screen on the canal itself.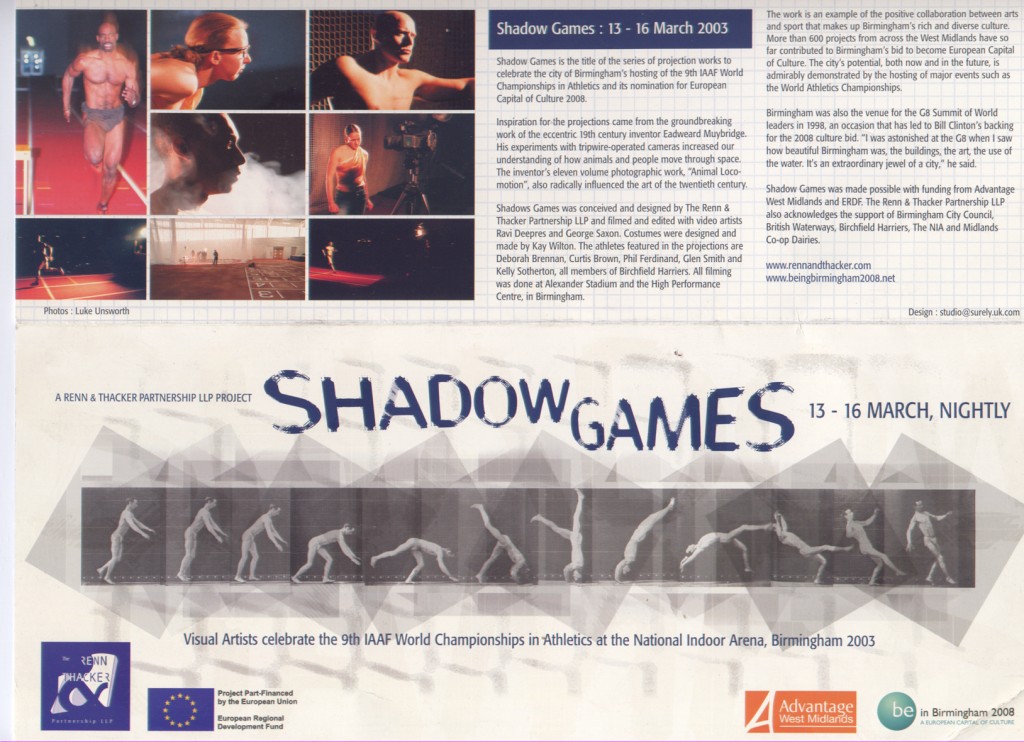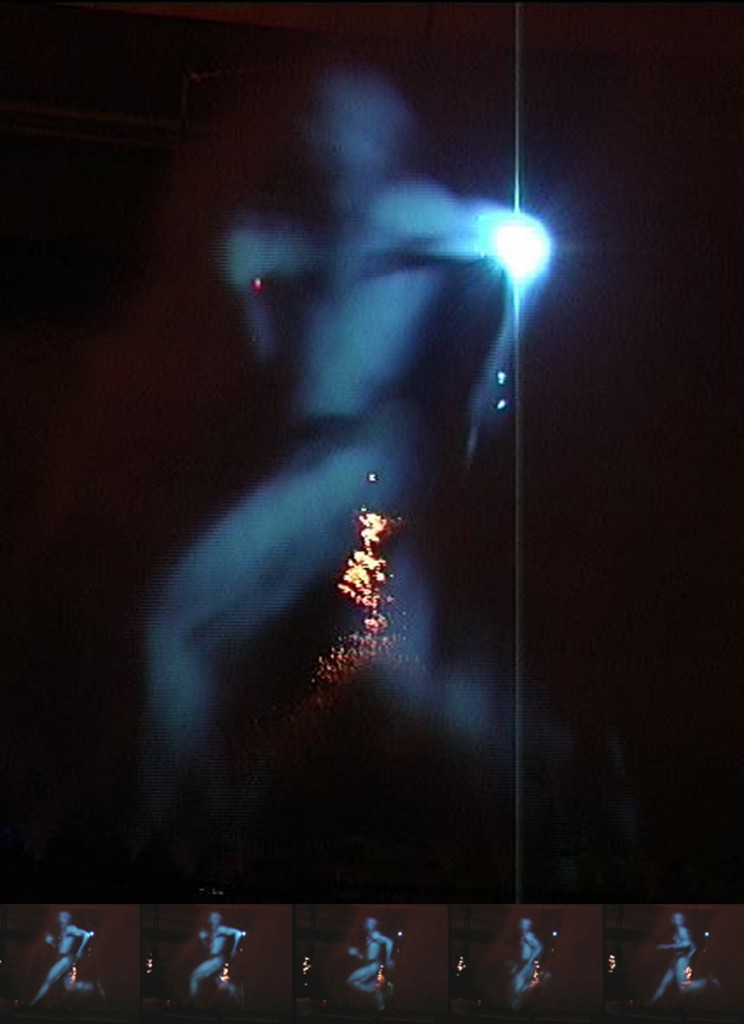 The 3m high running man was a real crowd pleaser, whilst the projections onto the nearby NIA explored the psychology of competitive sport by recording each of the athlete's psyching-up routine. The style of the movies was a reference to the work of the experimental photographer Eadweard Muybridge. The movie projections ran continuously from 9pm to 3am during the three day event.
Concept: Mark Renn
Visualization: Mick Thacker
Filming: George Saxon & Ravi Deepres
Editing: George Saxon & John Bristow
Budget: £80,000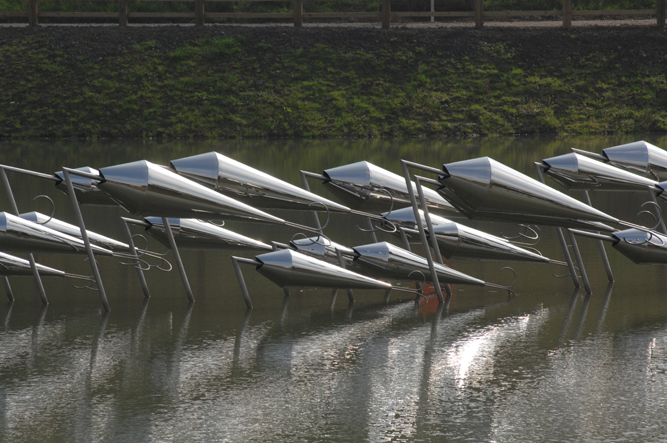 'Shoal' (2008) was commissioned for Castle Grange business Park and is sited in a balancing pond. Mark Renn enjoys fishing but admits to having lost a great deal of tackle over the years.
Shoal is based upon the whimsical notion that a group of  lost pike lures had gone feral and were enjoying a second life in the wild.
Concept/design: Mark Renn
Computer renderings: Pete Whitehouse
Fabrication: A1 Stainless
Fabrication management: Mick Thacker
Material: stainless steel
Budget: £50,000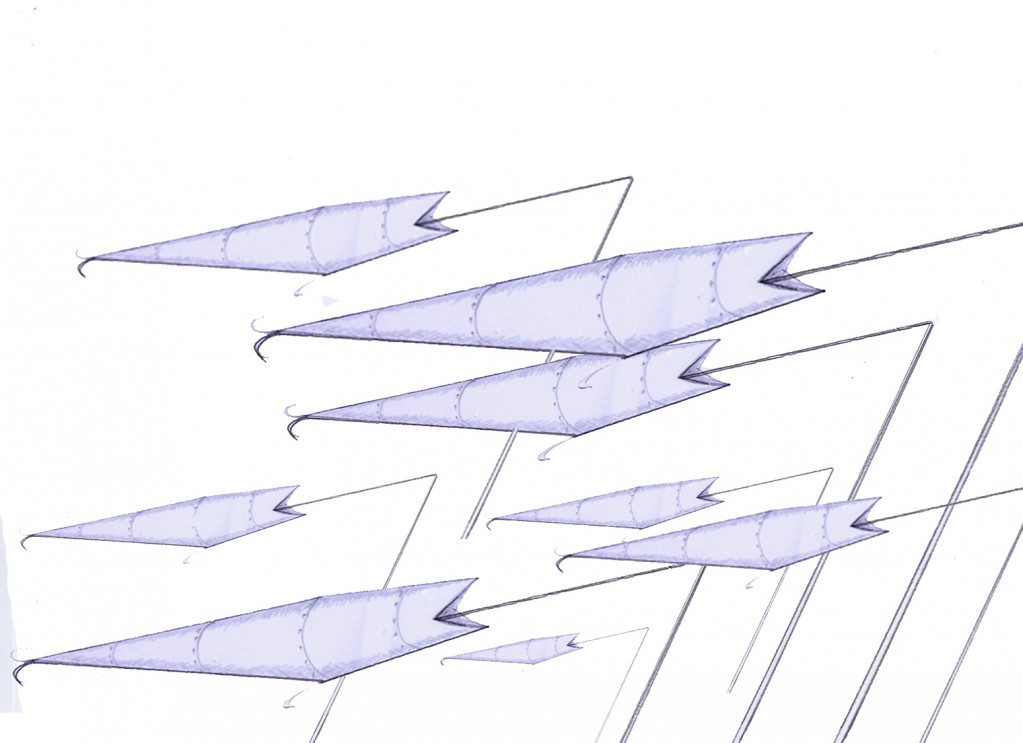 Mark Renn's original design for 'Shoal'.